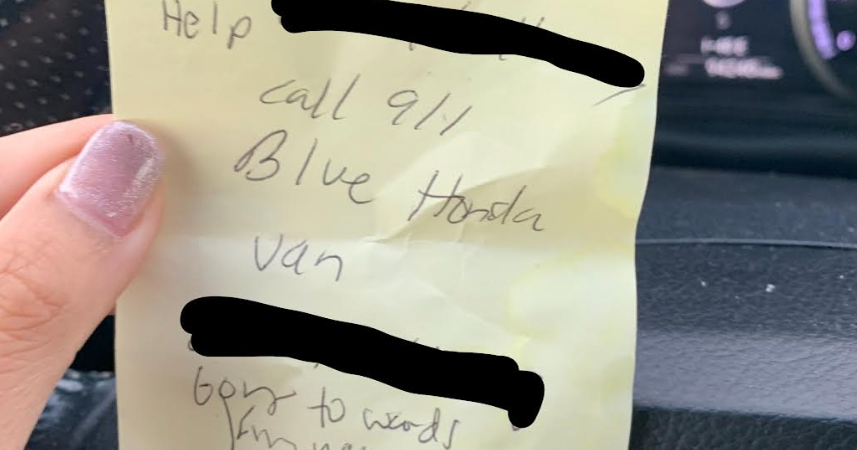 A woman's quick thinking saved her after she was kidnapped, police said.
Police in Yavapai County, Arizona said that the woman, who has not been identified, was abducted from a car dealership in Phoenix, Arizona at about 7 a.m. local time on Aug. 21. Jacob Wilhoit, 41, allegedly wore a wig and pretended to be an Uber driver, and once the woman got in his car, he restrained her and began driving towards Las Vegas. They spent Monday night at a Lake Mead park, police said.
At around 5 p.m. local time on Aug. 22, the car pulled into a Chevron gas station in Seligman, Arizona. There, the woman was able to signal another customer and pass them a note with her name, a phone number, a description of the van, and information on where they were headed. The woman asked the customer to call 911.
The customer did, and deputies from the Yavapai County Sheriff's Office responded. By the time they arrived at the gas station, the van had just left, but the customer who was given the note was able to provide descriptions of both Wilhoit and the woman, and say which direction the van had been traveling in.
Deputies contacted the Department of Public Safety, the police said. The van was pulled over at a mile post on 1-40.
Wilhoit was detained, and officers allegedly found multiple firearms in his vehicle. The investigation also found that the woman had been reported missing by her mother earlier that day.
Wilhoit was booked on charges of harassment, threatening and intimidating, aggravated assault, unlawful imprisonment, kidnapping, and "several other assault charges," the sheriff's office said. Online jail records show that he was booked into the Yavapai County Sheriff's Office Detention Center at 1:20 a.m. local time on Aug. 23.
Sheriff's office spokesperson Kristin Green told CBS affiliate AZFamily that the incident shows the importance of calling 911.
Green also said the woman is still traumatized about what happened.
"We're confident that she'll get through it. And obviously she wants to see this man put away. She's still in a state of shock about all of this," she said.